My Favorite New Records of 2019


---
I spent 80% of my time in 2019 listening to ambient or electronic music – a balm from the work-heavy, travel-anxiety, shit-news year that was. Via headphones or my turntable, ambient records (and especially, the glut of Japanese 'environmental music' that was reissued) offered a respite from a world that was often almost too much–too noisy–to bear.


My other 2019 obsession were the fantastic sounding & much needed reissue of Stereolab's first seven LPs, which chart a course from motorik-niks apeing NEU! to the full-on sound design lounge-prog of Sound-Dust and Margerine Eclipse. Nearly 30 years on from their debut, they still manage to sound incredibly fresh, and (as the liner notes prove) their dedication to song and sound-craft reward repeated listening. A superfan nerd moment – I happened to be in my inbox when each release was announced and hit the online shop, thus I ended up with limited versions that included numbered obi strips made from master tape remnants.

In addition, Luis and Allen (LUNA crew) and I made the pilgrimage to Detroit to see them live for the first time. In good spirits, they did not disappoint as they hopped around their catalog. Andy on drums was incredibly impressive, driving each song dynamically with precise, fluid playing. Oh...and Bitchin' Bajas opened!

Anyways, I ramble. Onto 2019 releases!


10. The Comet Is Coming – Trust In The Lifeforce Of The Deep Mystery (Impulse)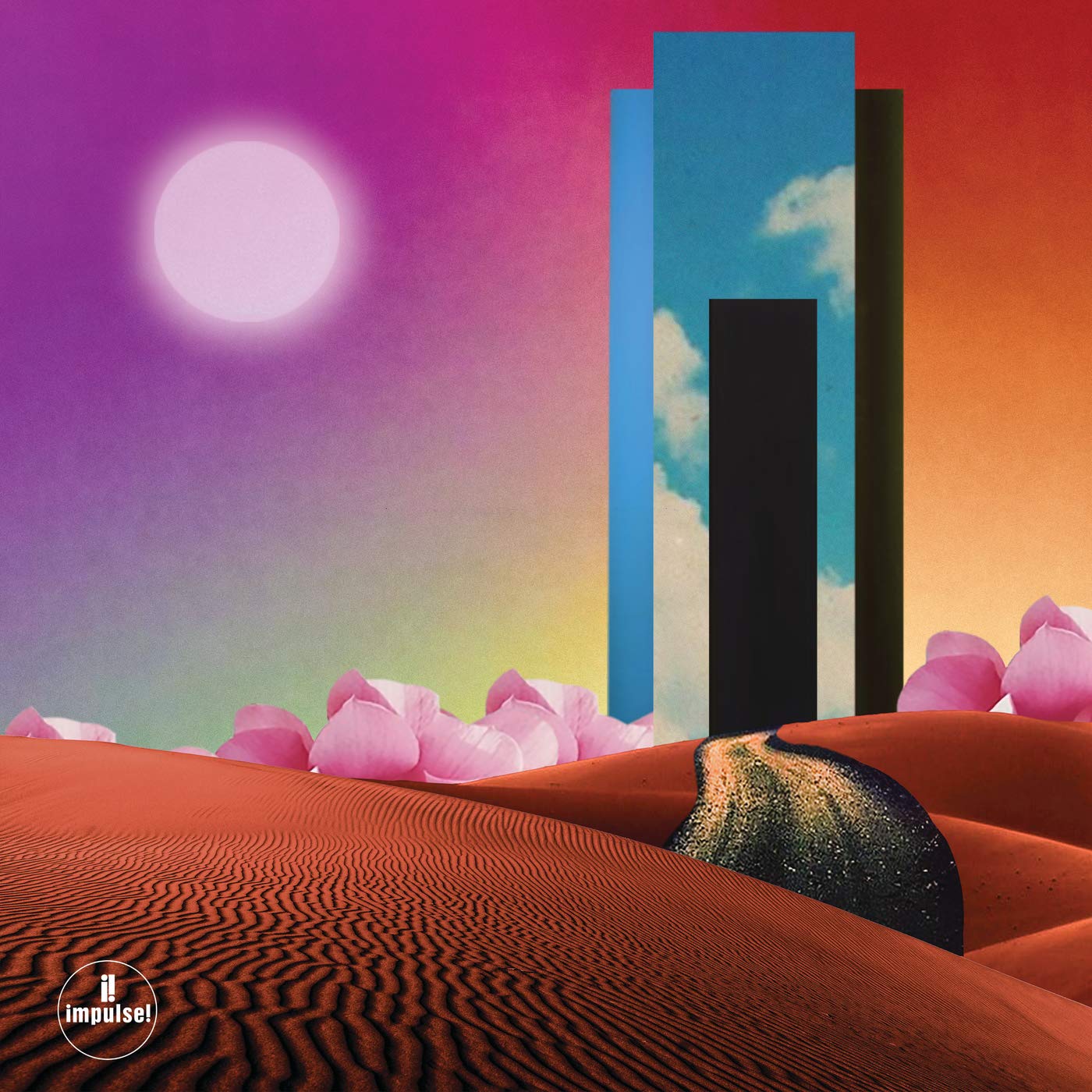 Widescreen, Floyd-ian prog-jazz courtesy this huge-sounding London three-piece fronted by saxophonist Shabaka Hutchings (Sons of Kemet, Shabaka and the Ancestors). His most accessible (read: "least jazz") outfit manages to walk the tightrope of sounding serious without verging into overblown, a testament to the full textures and tones they're able to wring out of brass, synth, and drums. As a bonus, the spoken word tracks here highlight instead of detract.
Stream
(sorry, no Bandcamp!)
Buy vinyl from Impulse
Bandcamp
(other releases!)
Shabaka Hutchings
9. Laurel Halo – DJ-Kicks (!K7)
While technically a compilation, Laurel Halo's contribution to the longstanding
DJ-Kicks
series stood out as both mix and artistic achievement. Spare, focused, and meticulously constructed – the mood here is oppressive and lushly industrial with decaying tones, subdermal bass, and the occasional vocal loop that comes off as a broken PA system or a dystopian AI. Insidious, pneumatic beats and metallic tones throughout give the impression that you're wandering through impeccable detritus, a junkyard of the future. Emerge purified...or don't emerge at all.
Stream/Buy from Bandcamp
Spotify
Laurel Halo
8. Moodymann – Sinner (KDJ Records)
Reclusive house/electronic producer returns with a righteous mix of overnight-drive, funk-inflected dancefloor jams. In lesser hands, these might turn out rote – but the craftsmanship here (beats weaving in-and-out of the mix, gorgeous textures) mix with off-the-cuff vocal takes that result in a record that reveals itself with each additional listen. At times jazzy, but taking cues from soul, classic r'n'b, even garage rock...
Sinner
is instantly recognizable but never borders on pastiche. This is electronic music, but it comes across as incredibly warm and dedicated to the Groove.
Stream/Buy from Bandcamp
Spotify
Moodymann
7. Modern Nature – How To Live (Bella Union)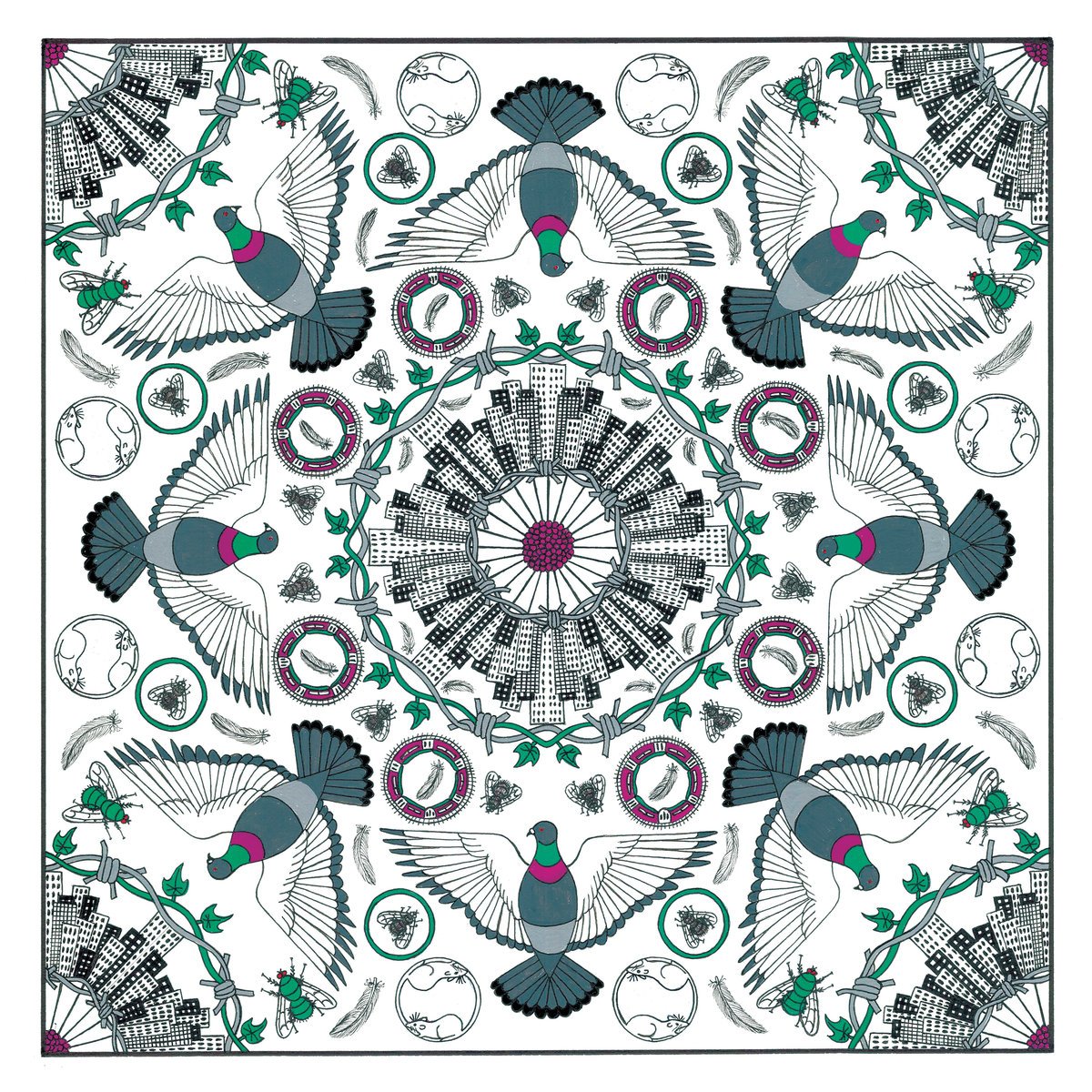 Restrained, painterly, pastoral kraut courtesy ex-Ultimate Painting guitarist Jack Cooper and Woods' drummer Aaron Nevue (also featured later on this list via Prpl Mtns).
How To Live
is exceedingly mellow but dry sound creates fragile soundscapes that feel near-ephemeral – like building songs out of straw. We could do with more carefully considered, near-ornate pop in its own lane.
Stream/Buy from Bandcamp
Spotify
Bella Union
6. Meitei – Komachi (Métron)


Opening with a reverb-distant piano over record static, plonking indeterminate percussion, and water noises –
Komachi
inhabits a storybook/music-box vibe from its first seconds, an ultimately electronic record that is constructed to feel anything but. Owing a debt to classic Japanese minimalist and environmental ambient records, Meitei constructs detailed, melodic miniatures that, when sequenced, form a wordless narrative. The layering here is less sparse than pure minimalism, and percussive elements provide the gentle clockwork that moves the "story" forward. Press play for a life-changing placid trip.
Stream/Buy from Bandcamp
Spotify
Meitei
5. Nilüfer Yanya – Miss Universe (ATO)

Few lead-off singles in the past decade are as electric as "In Your Head", which melds 90's/aught's rock revivalism with crisp 2019 production and half-honeyed, half-howled vocals that are equally yearning and tossed-off. Despite the forced interludes, the remainder blends blue-eyed soul, electro, and distorted guitars to great effect. Over it all, Yanya's vocals shapeshift from a forceful alto to a breathy upper register. It's a forward-looking throwback that makes you wonder where she'll go next.
Stream/Buy from Bandcamp
Spotify
Nilüfer Yanya
4. Wilson Tanner – II (Efficient Space)

Context is a powerful ingredient – the eponymous Wilson and Tanner recorded this slippery modern ambient record aboard an aged riverboat. While field samples are woven into a track here and there, this conceit is felt more in their sense of restraint, and aesthetic abandon. The tracks here range from plaintive, beatific chordal exercises to "Killcord Pts I-III", which is a claustrophobic 12-minutes of interpolated rhythms and synths forced together nearly against their will. And yet, they rarely end where they begin – a testament to the boat, perhaps, or a focus on letting go. Either way, an endlessly rewarding listen that ... doesn't really sound like anything else.
Stream/Buy from Bandcamp
Spotify
Efficient Space
3. Vanishing Twin – The Age of Immunology (Fire)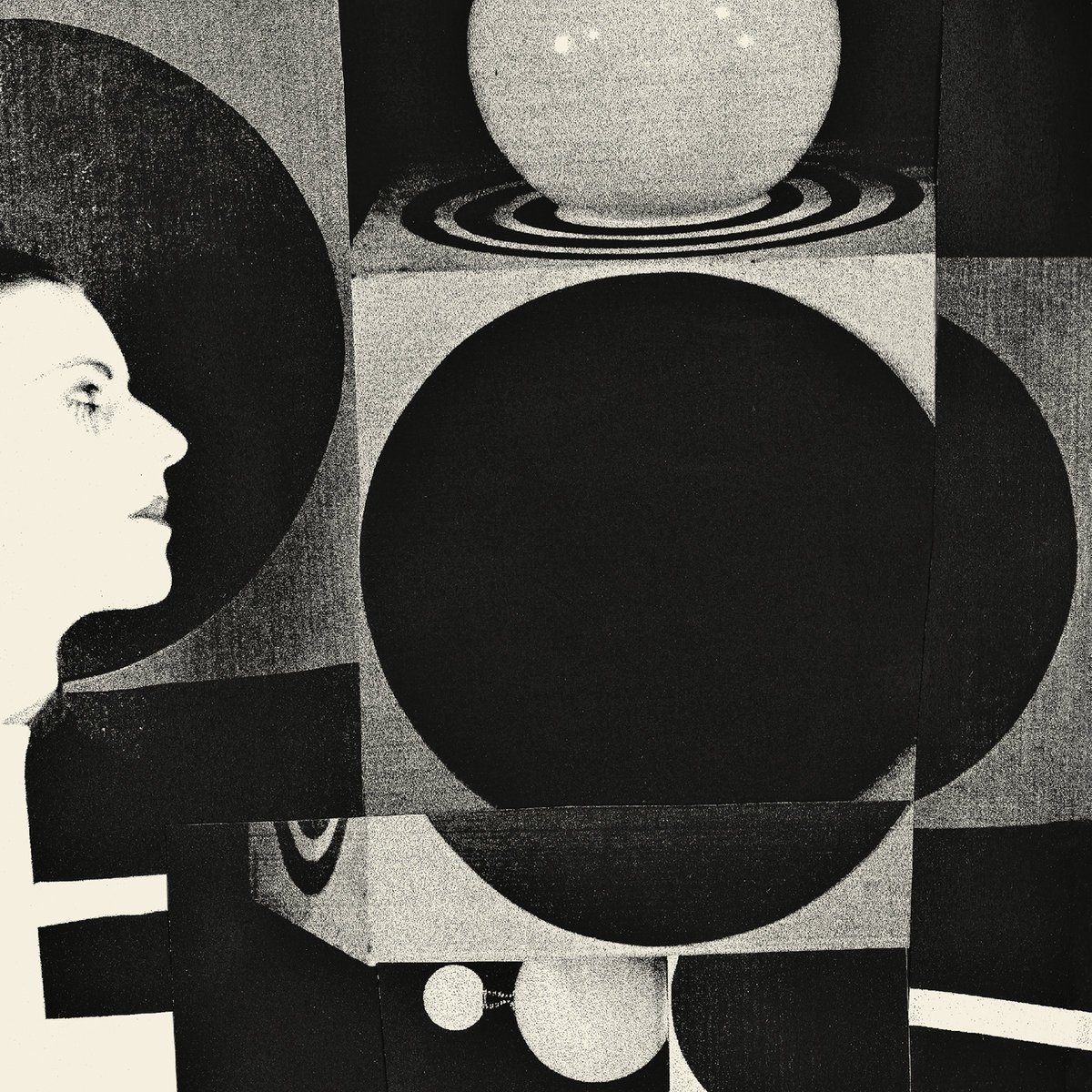 Surface-level comparisons to Broadcast (retro rhythms and natural sense of dread) and Stereolab (female-fronted, groove-oriented, kraut-adjacent) are apt – though Vanishing Twin transcend influences here and emerge with their own heady brew. I hear dub in the meticulous mixing, sound design, and mysterious textures – not to mention the completely killer rhythm section. God – I'd be remiss not to mention that underneath it all are damn good songs with thoughtful lyrics that manage to toe psych tropes without seeming like a genre exercise. The string arrangements? A blessing. If Vanishing Twin is a cult, sign me up.
Stream/Buy from Bandcamp
Spotify
Vanishing Twin
2. Purple Mountains – Purple Mountains (Drag City)

It took 6 months away from this record to go back – like looking at a house that burnt down, mementos still amongst the ash on the floor. (
I wrote previously about David Berman's passing here.
)
To the point – the self-effacing country-cum-new-wave of Side A is so perfect it hurts still to think about a world without our trusted narrator, who kicks shit off with the preeminent quatrain of the century:

"Well I don't like talkin' to myself /
But someone's got to say it, hell /
I mean things have not been goin' well /
I think I might've finally fucked myself..."

Rest easy, DCB
Stream/Buy from Bandcamp
Spotify
Silver Jews at Drag City
1. Suso Saiz – Nothing Is Objective (Music From Memory)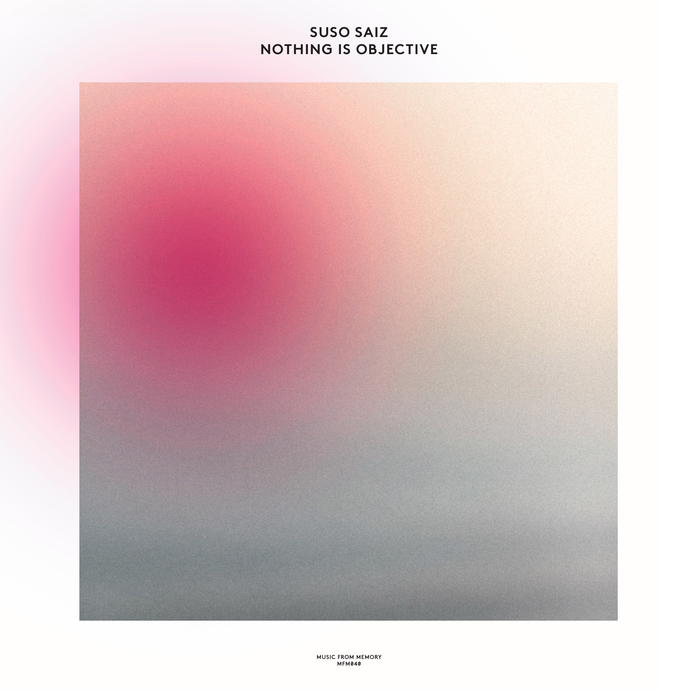 Evocative, melancholy, and seeming to exist in its own sound universe,
Nothing Is Objective
was a puzzle I couldn't crack and kept revisiting. Rather than gradually revealing itself, the record begins by throwing the listener into a cyclical guitar-and-synth melody while electronic textures whirl at random. That sense of surprise is retained throughout, whether in the abstract minimalism of "Mexican Bells (for Jorge Reyes)" ominous mixture of a stark loop and neighborhood field recording, or the fractured juxtaposition of fret noise and evening-star pads in "Scrub Your Ego". There's playfulness here, draped in an expansive sense of wonder and embrace of the unknown. All you can do is close your eyes and step off the ledge.
Stream/Buy from Bandcamp
Spotify
Music From Memory